Enhancing High-Temperature Operations
Mantec Refractories offers two distinct families of products – one to facilitate ultra-efficient high-temperature processes, and the other comprising devices that measure heatwork in kilns and furnaces, thereby helping manufacturers to properly evaluate and optimise their operations.
The first of these, the Ultralite range, comprises products based on a mechanically foamed, microporous refractory granulate produced with our own proprietary process. Because chemical foaming is not used, we have a far greater control over particle size and, subsequently, uniformity. Ultralite is lightweight (though retaining the required mechanical strength), and super-insulative. It is safe, inert, easy to handle, and environmentally friendly.
The second line – Bullers Rings and Bullers Process Control Discs (BPCDs) – are pyrometric devices that are placed around the kiln, alongside the load being fired, and which are subsequently measured with a micrometer to deliver heat work data for accurate thermal performance mapping (watch this short video to see how).
Ultralite, Bullers Rings and BPCDs are all specified for these sectors:
Ceramic Sanitaryware
Heavy Clayware
Tableware & Hotelware
Technical Ceramics
Ferrites & Abrasives
Ceramic Pigments
Foundries
Heat Treatment
Kiln & Furnace Construction
This range of products can now be viewed on the Mantec Refractories website.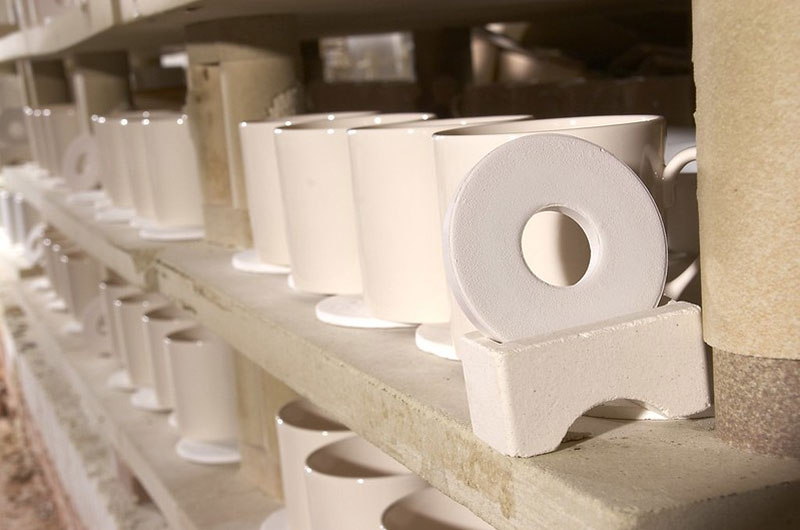 Bullers Rings and Bullers Process Control Discs
Mantec is the home of these globally renowned and industry standard temperature control devices. Bullers Rings and Bullers Process Control Discs are an essential part of any quality assurance system and are used by many of the world's leading ceramic manufacturers to check and monitor the control and uniform application of 'heat work', i.e. the transfer of heat to a ceramic body inside a kiln or furnace.
Ultralite Technology
Ultralite is an ultra-lightweight, microporous refractory material uniquely available from Mantec Technical Ceramics. Ultralite products demonstrate superior technological and performance advantages over other insulating materials.
By specifying and installing Ultralite technology inside their kilns, manufacturers in the ceramic and allied industries can ensure that they are adopting the latest efficient material technologies that offer durable, consistent product performance as well as long-term cost and energy savings.