Mantec Technical Ceramics Corporate Video
Company Announcement – 9th April 2020
During this period of lockdown in the UK we wish to inform our customers that we are still open for business as usual. We are continuing to manufacture and provide a complete range of products and indeed we are still shipping goods to customers across the world. During the coming week, which is the traditional Potter Easter shutdown, we are endeavouring to maintain a normal service. We will only be closed for the National Bank Holiday on Monday 13th April. We remain open for business thereafter.
From Tuesday 14/4/2020, our Sales Office will be working as normal and are here to respond to our customers' needs, either by telephone or email. We will still be able to accept supplier deliveries and ship customer collections on Tuesday 14th. During this remainder of the week we have a reduced factory operations team on site to allow for essential on-site maintenance repairs. From Monday 20th April our plant operation will be fully back to Mon-Fri delivery and collection service. We would to thank our customers for their patience during this period.
Industries
Mantec Technical Ceramics Ltd has developed a wide range of ceramic-based products and services for a number of key industrial sectors. Choose a sector below to see relevant pages.

Discover the new range of Botanical XTRACT Filtration Systems as we launch our 2021 modular compact version, designed and built to suit any process plant. Environmentally friendly solutions for tomorrows world.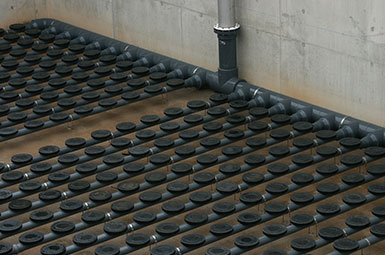 UK Distributor for ENVICON Diffusers
We are pleased to announce that Mantec Filtration is the newly appointed authorised UK distributor for ENVICON Membrane Diffusers for wastewater treatment plants.