Ultralite Loose Fill Insulation (ULF)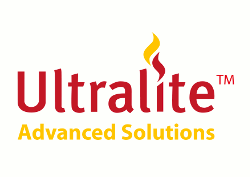 Ultralite is the ultimate kiln car loose fill insulator. It is a unique lightweight refractory aggregate with exceptional insulating properties and has been designed to replace less thermally stable kiln car insulation media such as ceramic fibre, vermiculite and perlite.
The unique properties of Ultralite make it an ideal loose fill insulator especially within kiln car bases. Unlike other typical insulation materials, the thermal efficiency of Ultralite Loose Fill (ULF) insulation does not degrade so it will perform consistently over its whole lifetime.
The Ultralite Loose Fill range of products covers classification temperatures up to 1450°C/2642°F, dependent upon the application (see below).
Ultralite Loose Fill is supplied in pellet form – a neat, simple and small aggregate that is easy and safe to handle. It pours very conveniently into awkward spaces and reduces kiln car construction time as no physical packing is required.
Aside from offering superb thermal insulation, Ultralite Loose Fill is stable at elevated temperatures and has already successfully demonstrated superior thermal efficiencies in a number of ceramic manufacturing sectors.
Ultralite Loose Fill Product Range
There are 3 standard grades of Ultralite Loose Fill available:

Ultralite Loose Fill versus Conventional Insulation Materials
Ultralite Loose Fill is designed to replace the more traditional insulation materials such as expanded clay, vermiculite, refractory castable or Refractory Ceramic Fibre (RCF) but without any of the associated growing concerns about the health and safety implications of RCF. Ultralite Loose Fill is therefore a real alternative choice for the discerning manufacturer.
For more information about how Ultralite Loose Fill compares against these more traditional refractories, please click here.
Why Use Ultralite Loose Fill?
Whichever Ultralite Loose Fill grade customers choose, there are demonstrable energy savings on every firing. Mantec can readily prove energy savings up to 40% in kiln car bases and there are case studies to support this (please contact Mantec Technical Ceramics for further information or download the case studies from our website).
The main advantages and benefits of using Ultralite Loose Fill are as follows:
Highly efficient and lightweight, resulting in real  energy savings on every firing and ease of handling
Low density, low thermal mass and high porosity, resulting in lower kiln energy costs which reduces carbon footprint
Free flowing loose fill – very easy to install. It pours very conveniently into awkward spaces and reduces
Construction time (no physical packing required)
No Refractory Ceramic Fibre (RCF), therefore not classified as hazardous waste
Stable at high temperatures – does not degrade in use, therefore can be re-used time and again
Superior alternative to conventional kiln car insulation materials
Can be re-used after kiln car repairs and maintenance